Collagen Firming Mask is drenched with a rich, anti-aging serum that delivers rich hydration and full nourishment all day long, repairing damaged skin, boosting collagen production, and soothing sensitive skin.
Consist of 2 Key Ingredients For Anti Aging:
1. Matrixyl 3000+ Complex
2. Argireline
Matrixyl 3000+ Complex penetrates deep into damaged skin and stimulates new collagen – a protein that makes skin appear plump and firm.
What makes PuriMe special:
Individual Packaging. Fresh Mask Every Time. Germ-Free.
5X more Collagen Strengthening than other similar products
Scientifically Smoother & Tighter Skin
Wash-Free Mask, Deep Skin Care while sleeping
Effective Detoxification and Purification
Repairing & Moisturising at the same time
Reduce Appearance of Fine lines & Wrinkles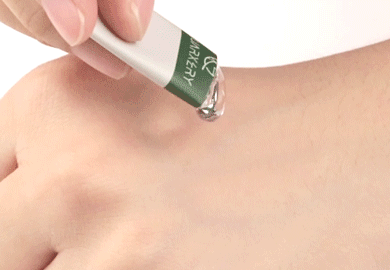 Ingredients
Package includes: 20PCS×Collagen Firming Mask
Net content: 1PC4ml
Matrixyl 3000+ Complex, Argireline, Hyaluronic acid, Hydrolyzed Collagen Protein, Euglena Gracilis Extract
How to use:
Cleanse your face thoroughly with a gentle cleanser, suited to your skin type. Pat your face dry.
Apply the cream in gentle upward strokes and circular motions by using your fingers. Avoid the area around your eyes.
Never forget to apply the cream to your neck.
Ideally, you should apply a night cream 30 minutes before you go to bed.
Lastly, you should be religious in applying night cream regularly