Have you tried everything to turn white hair around and restore natural hair color?
Restoring the natural color, texture and pigmentation of hair can be a difficult task because many products contain irritating chemicals. Our hair coloring soap is a revolutionary product that protects hair pigment and restores dark, shiny hair roots to their original color. And all this does not need to spend a lot of money and waste valuable time!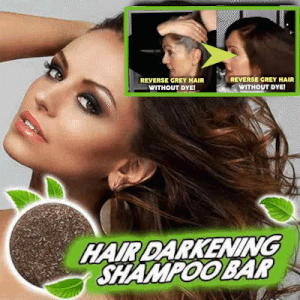 How will the hair darken shampoo stick change your hair!
— Restore gray and white hair: just apply a dose of this blackening soap like an ordinary shampoo and your gray and white hair will turn back to young, vibrant and colorful hair.
— 100% safe and anti allergy: unlike traditional hair dyes full of harmful chemicals, this blackening shampoo is made of all natural herbal ingredients. It contains no chemicals, colors and protects hair follicles and scalp from irritation or allergies.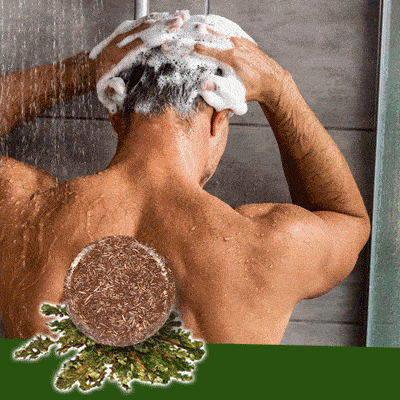 — Herbal hair therapy: contains precious herbs, such as ivy, to reactivate hair pigment cells and melanocytes. Other ingredients include ginger with natural anti-inflammatory properties, which can keep the scalp healthy, and mint can deeply clean the scalp.
— Moisturizing and repairing formula: moisturize and nourish hair. Miraculously restores hair to look vibrant and young; Enhance hair color and maintain its luster.
Specifications
Net weight: 55g
Package includes: 1 x Hair Blackening Shampoo