Halloween Sale -Sexy Skeleton Bodysuit
Welcome to the Halloween World!
If you are looking for your Halloween costume, you will find it here! Surprise your friends with this skull bodysuit.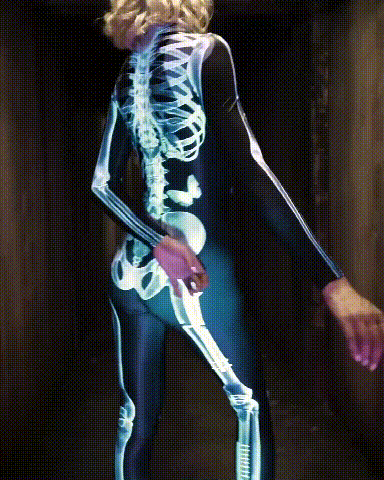 This is something for your inner spirit animal, which is just waiting to be seen. The badass full bodysuit is a perfect embodiment of your original taste in clothing, as it hugs your curves & makes a total statement piece. It has a flattering form-fitting construction and an invisible back zip closure – nothing beats wearing something so sleek and polished.
FEATURES:
> Flattering Form-Fitting Construction
> Luxurious & Silky, Non-Transparent polyester Fabric
> Robust & Hidden Back Zipper Closure
> Flawless Graphics On Both Front And Back
> Saturated Colors True To The Photos
✂WHAT IS THE MATERIAL?
All of my products are made from top quality polyester fabric.