💎Give you a quick visual of a tire that needs air.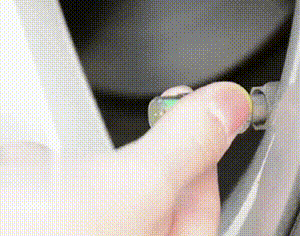 Fit for all vehicles: car, motorcycle, bicycle, and so on.
The human eye cannot accurately distinguish the state of the tire. Knowing the status of your tires in a timely manner is critical to your safety and the life of your car. Visually alerts you when the tire pressure is low to help avoid premature tire wear or blowouts from under-inflated tires. The Green/yellow/red system indicates the level of proper tire inflation. According to the recognized color to display the pressure of the tire.
3 Noticeable Colors, Easy to view
🟢Green shows that tire pressure is normal.
🟡Yellow shows that the pressure is 10% lower than standard about 5 pounds. You should inflate the tires in time.
🔴Red alerts you that the pressure is 25% lower than standard at least 10 pounds. And you need to stop driving immediately.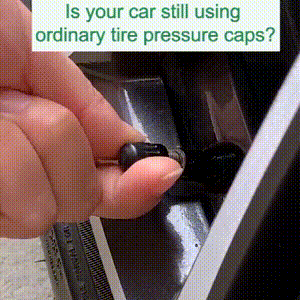 They are very simple to install just like the typical caps. Long product life, can be used for a long time.
Copper Core Tire Pressure Indicator Caps
The item is very durable,wear-resistant, smooth, and not easy to get rusty with copper core and stainless steel 

materials.

 Enhances road handling, increases economy, extends tire life
Car tire pressure monitor valve caps help to avoid premature tire wear or blowouts from under-inflated tires, increase 

fuel efficiency, safety and control.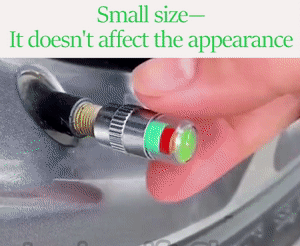 Key Features
Built-in seal ring to avoid air leaking.Rotational screw thread unloading, good seal, dustproof, waterproof. Gear inlays, increase skid resistance.
It is not a cheap one which is made of plastic core. The use of the higher cost of copper core and gaskets, more durable. Physical detection without any energy, Put an end to chronic leaks of your tires. Although it's a bit expensive, you get what you pay.
Transparent PC cover, very convenient to check tire pressure enough or not with noticeable colors, just keep the eyes on the caps instead of actually checking.Easy to read colors.Easy to see which tire has the problem at a glance by walking around tires.
Specification
Color: Silver
Material: Chromed Metal+PC
Fit Type: Universal Fit
Weight:‎ 1.58 ounces
Size: ‎0.90 x 0.39 x 0.79 inches
Vehicle Service Type: car, motorcycle, bicycle, and so on