Voodoo Doll Incense Cone Burner
Hand sculpted ceramic voodoo doll.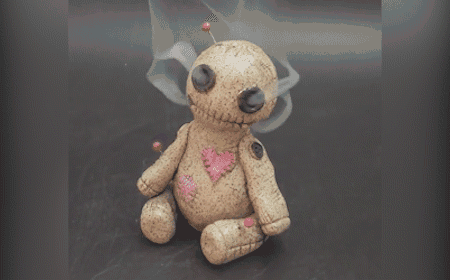 High-fired stoneware, cold glazed. Cone incense burner smokes from eyes & mouth. Comes with inserted pins.
Each one is individually made so they are all similar but not an exact replica. They will ship with a small bag of wonderfully smelling cone incense. Voodoo Doll Incense Cone Burner
Materials: Flame retardant resin, Cold Glazed, Pins, Cone Incense
Neulons.com is 6 years old online shopping company serving people in various industry products. Neulons.com is completely independent company so our loyalty only belongs to our clients, we do our best to serve fully our customers. We believe that trust between us is very important.
Feel free to contact the Neulons at any time 24/7! We love you and thanks for being part of the Neulons!
Email us: support@neulons.com
Neulons.com the world's freshest and trendiest online store offering the latest products to people and free shipping available all over the world. Our Headquarter is in California, USA. Our main Aim is to deliver best products to our Customers.