Get lit in style!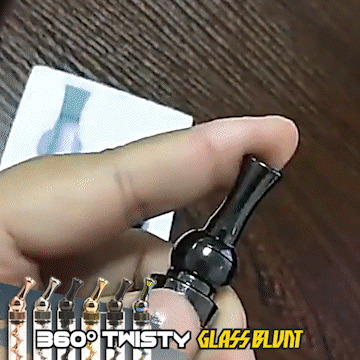 Smoke with style using our 360° Twisty Glass Blunt!
Made oftitanium coating brass & pyrex glass.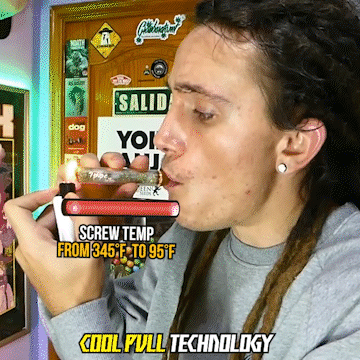 Cool Pull technology
The heat sink and path lengthening properties of the screw contribute to a 30% cooler hit. And turn herbs into a higher concentration.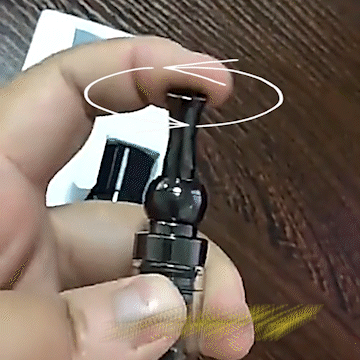 HIGHLIGHTS
360° Rotatable Cap – Features a unique360° design that'll impress your friends as you pass around a smoke on this iconic blunt.
Easy Twist – Simply turn the screw to push tobacco to the end of the blunt. Twist counter-clockwise to push ash out of the tube.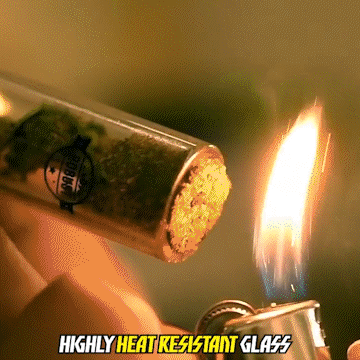 Premium Material – Uses premium quality titanium nitride andpyrex glass for reliable. longtime use.
Smoother Hit – Cool Pull technology gives you a smooth hit.
Specifications
Materials: Titanium Nitride.Pyrex Glass
Length: 100mm x 18mm
Product Includes
1 x 360° Twisty Glass Blunt