Automobile Wax Sealant
MAIN FEATURES:
Improved, more flexible, and more durable glass formula.
The formula of the glass coating solution provides long-lasting protection and more resistance to scratches.
Fill in small scratches effectively and at the same time form a transparent glass protective layer.
The Anti-UV formula effectively prevents the aging of car paint.
The wax can be polished immediately without waiting too long.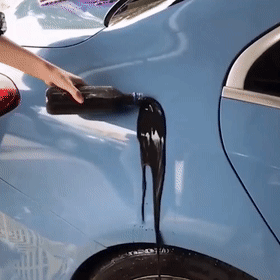 SCENARIO TO USE:
It is suitable for the care of paint, glass, plastic parts, decorative parts, leather, and tires of any car color. It is a general-purpose automotive beauty wax.
Avoid the sun when waxing, choose a cool place so that the wax does not dry too quickly
If the humidity is high, increase the setting speed of the car wax.
The order of growth: roof-front-cover-both sides-back
The thickness of the wax: only a very thin layer
Auxiliary products prepared before use: wax sponge and soft polishing cloth
The degree of oxidation of external surfaces, eg painted surfaces, affects the effect after sealing, and solid products are not suitable for over-oxidized surfaces.
Fire principle, the principle of children, strictly prohibited, such as putting eyes in the mouth; Wash off immediately with water if it gets into your eyes.
Freezing, exposure to sunlight, 0-40 ° C in a cool and ventilated warehouse, and transportation is strictly prohibited.
SPECIFICATIONS AUTOMOBILE WAX SEALANT:
| | |
| --- | --- |
| CAPACITY | |
| MATERIAL | Silicon nitrogen, carnauba wax |
| STATUS | solid state of aggregation |
| DURATION | |
| PACKAGE SIZE | |
|  PACKAGE INCLUDES  | |