Are you tired of cleaning the interior of your car everyday?
Are you tired of washing your car constantly due to dust accumulated everyday?
Are you having a problem of costly carwash bu at the same time you want your car always clean and protected?
You want your car to stay clean and tidy while saving the carwash cost?
We have the ultimate solution for you!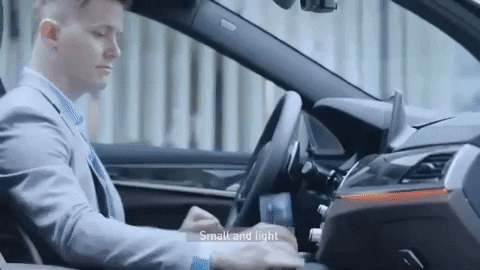 Handheld Car Vacuum is at the same time a

 

stylish, wireless,

 

super

 

powered

 

vacuum cleaner with a long battery life that will keep your surfaces clean and tidy. Whether in your car, couch or even laptop, say goodbye to dusty, messy and dirty surfaces.
If you 
are having a hard time

 

removing the food

 

that fell in between your seats or you are constantly driving your car and need to keep your car

 

clean, 
this Wireless Portable Car Vacuum Cleaner is for you!
Stylish and convenient 

 
FEATURES:
1. Turbine blade design with high efficiency and strong motor, can easily absorb paper scraps, ash hair, small stones and other dirt.
2. Deep cleaning, large and small, dry and wet dual use.
3. It can be placed in the water cup slot, central control and door pocket in the car, which does not take up space and is convenient to take.
4. Filter screen can be washed and reused, no need to replace expensive consumables, environmental protection and cost saving. 
AUTONOMY: 60 min.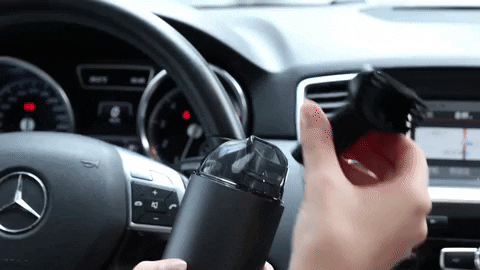 Package Includes:
➕ Car mini vacuum cleaner
➕ Brush join
➕ Long nozzle joint
➕ Extension hose auxiliary fitting
➕ 4.5m power cord
Cleaning instructions:
✔️ Remove the top cover
✔️ Rotate counter-clockwise to remove the dust-proof cylinder
✔️ Remove the blasting sponge
✔️ Remove the non-woven filter screen and metal cover counter-clockwise for cleaning
✔️ Remove the trash from the dust-proof cylinder
✔️All of the triple filters can be washed and dried before use.
Durability and 
strength
Built-in power lithium battery power, battery life of up to 60 minutes. After filling, the vehicle can be cleaned several times in a row. Standard C-mount, USB port, it can be charged at home, in the car.
High-performance motor: length of the suction motor Kawasaki, Japan, and a silver-containing silicon-carbon brush core, lower losses, high transmission efficiency; Double ball bearing, a stable and durable.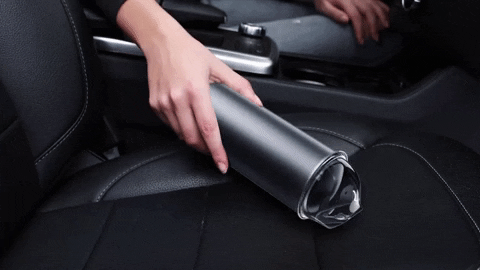 Revolutionary, lightweight and stylish portable vacuum