LED Flashing Road Flare Warning Lights
Ensure that you're always travelling safely with a Warning LED Light on hand! When you have to stop on the highway because of an obstacle, warn other drivers so that they slow down and stop their vehicles in time. It is also a lifesaver when you need to send an SOS signal.
They can also be used for recreational activities such as camping and hiking; LED Flashing Road Flare Warning Lights also perfect for failed vehicle traffic warning, police road mark, surface float and maritime salvage identifier etc. Give yourself a greater peace of mind with this powerful light!
Highlights:
Material: TPR for outside and PC for inside.
Colors: Orange, Red, Blue
Super Bright LED Light: Visible from up to 1 mile at night and half a mile away at daytime.
Radiates outward 360 degrees to warn other drivers on the road to slow down and approach safely.
3 front bulbs, 12 side bulbs, 9 flashing modes
Perfect light for SOS or roadside emergency situations, warns approaching vehicles effectively.
The U.S. Coast Guard Approved SOS (Morse Code).
Waterproof, shockproof, durable.
Press power button to change flash modes, double press quickly to light up the 3 front bulbs, turn it off with a long hold.
Strong magnet and loop on back, attachable in different ways, easily attachable to latch, tree, tent, etc.
AAA batteries required.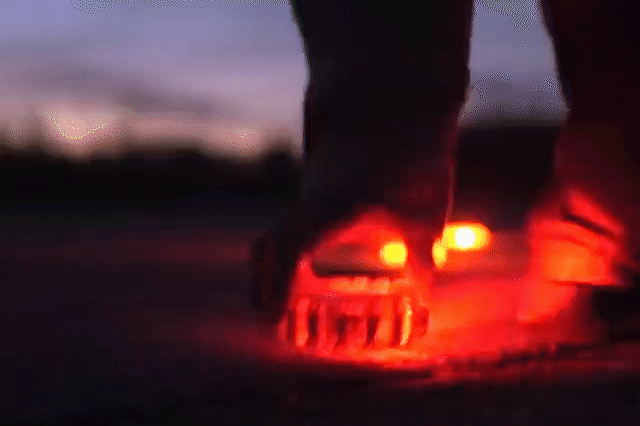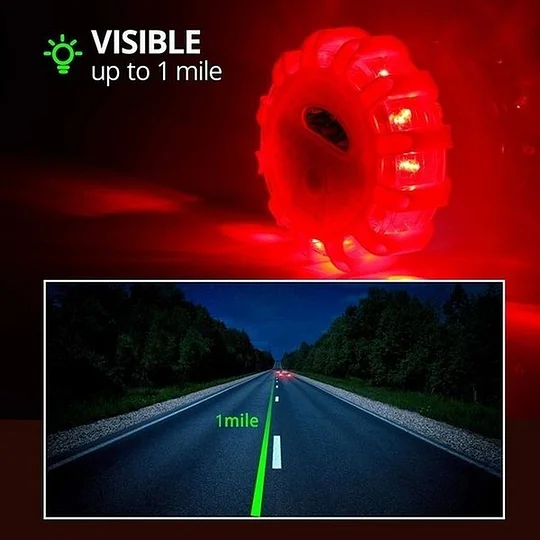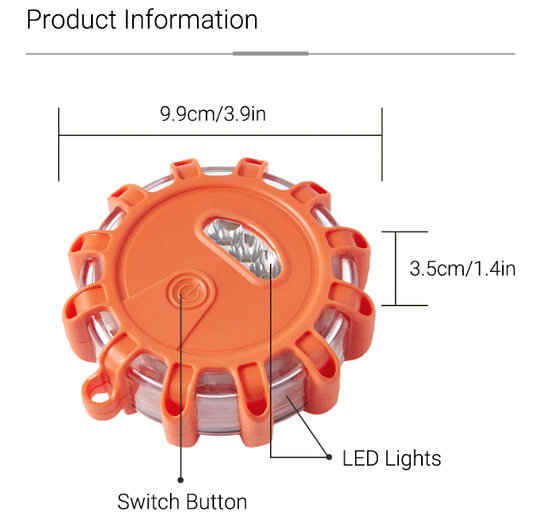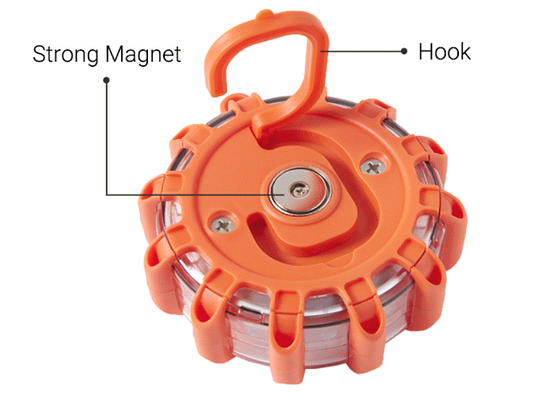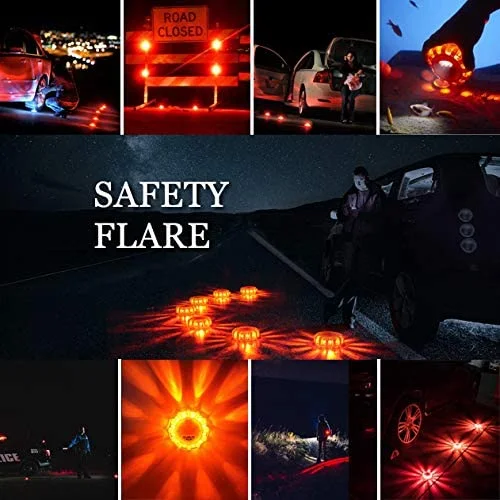 We are providing 60%OFF and Free Shipping available all over the World. Grab this Offer now. Limited Time Available!! Don't miss out