Magic Circle Wireless Charger
This is an ultra-thin and fast charging Magical Wireless Phone Charger.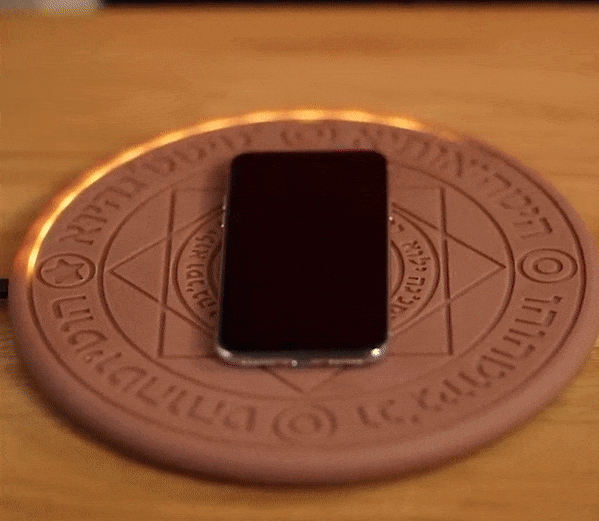 This enchanting Summoning Circle will take wireless charging to the magical realm. It transmutes a smartphone's flat out battery to full without any cable and lights up in the process like a magic circle. This is definitely the coolest way to charge a phone and will be a perfect gift to an anime lover or a gamer
Features:
Wireless hands-free charger.
Compatible with most mobile phones, fast and safe charging.
Ultra-thin design, light weight, suitable for home and office use, easy to carry when traveling or traveling.
The Perfect Gift- The magical magic wireless charger that will surprise you and your friends.