Slimming action:
Its high waist design, acts directly on unsightly areas you want to conceal. It prevents the tummy and bulges from spilling over your pants. Thanks to its flat tummy effect, wear shirts, t-shirts and suits with confidence and without worrying about being the center of attention!
Sculpting action:
Like a girdle, these high waist slimming boxers for men are indeed innovative. They sculpt not only the stomach but also the hips, buttocks and thighs. When you look in the mirror, you will be amazed at the results of your silhouette with a Comfsy Boxer.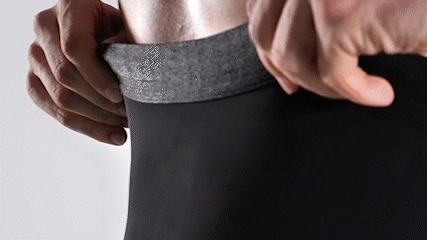 Second skin effect:
The silky, breathable nylon-elastane fabric provides a comfortable wearing experience. With no seams, it can be paired with any garment. Wear it like a second skin, discreetly under clothing, for everyday wear or special occasions.
Why not try it on ?
Try it for 30 days, if you are not 100% satisfied, we will give you a full refund.