Do you want to make your expensive leather & vinyl items look & feel NEW again? ✨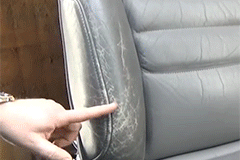 EASY, ONE-FOR-ALL FIX
With our original Repair Gel, you can instantly restore the look of your furniture, car seats, or any other leather items you love!
INSTANT, PROFESSIONAL RESULTS.
The formula dries quickly, does not come off, and leaves no sticky residue. Forget about overpriced repairs, when you can fix all the imperfections yourself!
We recommend ordering 2 or more gels if you are planning a larger repair job. Your leather interior deserves all the care to stay lustrous and beautiful!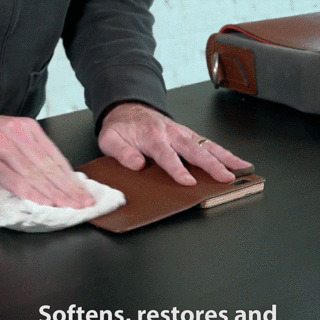 Advanced Leather Repair Gel is a resin material –

 based repair product, which is much easier to use, featuring with good capacities of adsorption, coloring, covering. Good gloss without fading

Easy to Use Leather and Vinyl Repair Kit –

 Easily repairing leather scratches/ scrapes/ scuffs/ scuffed/ pet clawed marks/ faded leather, covering stains/ pot in all kinds of leather products. Only suitable for minor repairs. Not for repairing large areas

New Improved to Save your Couch –

 This leather repair gel can blend well with the damaged leather. Please note: if you want to repair cuts, wear, or cracks, you need other leather conditioner and microfiber cloth to do it together!
HOW TO USE:
3 EASY STEPS MAKE YOUR LEATHER LOOK LIKE NEW AGAIN!
ABOUT COLORS MIXING
Mixing and matching of colors is required if you want to achieve a color that is not on our color selection. Apply the mixed colors to areas not visible such as the leather underneath to get the best match. Once you have the right color, it is recommended applying it with a small area and working your way up to a larger one
Principle of 3 Primary Colors Mixing
Please be patient to do the colors mixing!
Note: about color mixing, please add the slight colors first, and then add the darker colors later to get the color you want.
3 Primary Colors Mixing: Red plus yellow to orange; red plus blue to purple .