Springtime Hummingbird Feeder
BEST hummingbird feeder you will ever own. Unique horizontal design attracts more hummingbirds.
Attractive addition to your deck or patio or mounted at a window. Includes a perch and "hanging string loops".No "filler jar" to block your view. Bright red transparent poly-carbonate tube avoids the need to add dye to mixture. Also get visits from Hooded Orioles, Acorn Woodpeckers and Yellow-rumped Warblers. Hanging Loops included.

Very easy to clean – just shoot a garden hose through it. Super smooth and slick interior has no crevices that can harbor mold.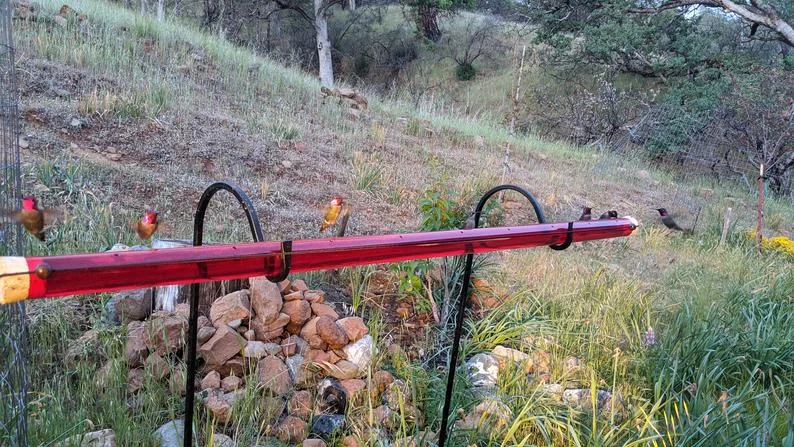 Hummingbird Feeder
Can also be installed with shepherd's hooks see photos
Or mounted below a window with closet rod brackets see photo
PACKAGE INCLUDED:
1 x Springtime Hummingbird Feeder
Try this best item at once. This is the most selling item from our Store. All the Customer gives 5 Star Rating to this
We are providing 60%OFF and Free Shipping available all over the World. Grab this Offer now. Limited Time Available!! Don't miss out
We believe that trust between us is very important.
Feel free to contact the Neulons at any time! We love you and thanks for being part of the Neulons!
Email us on: support@neulons.com