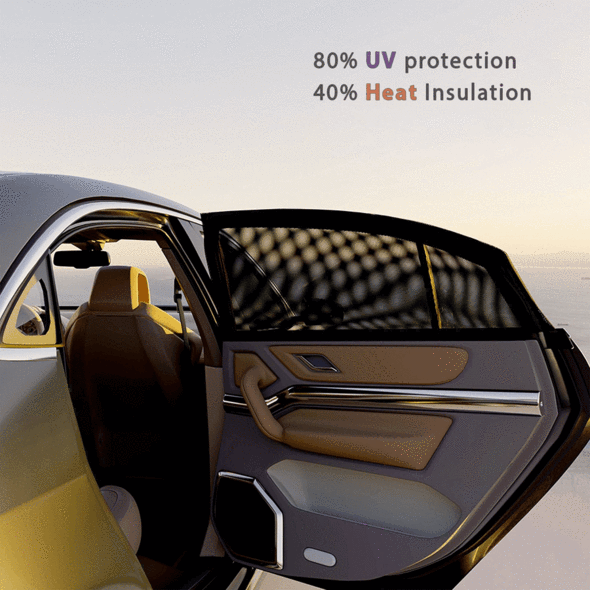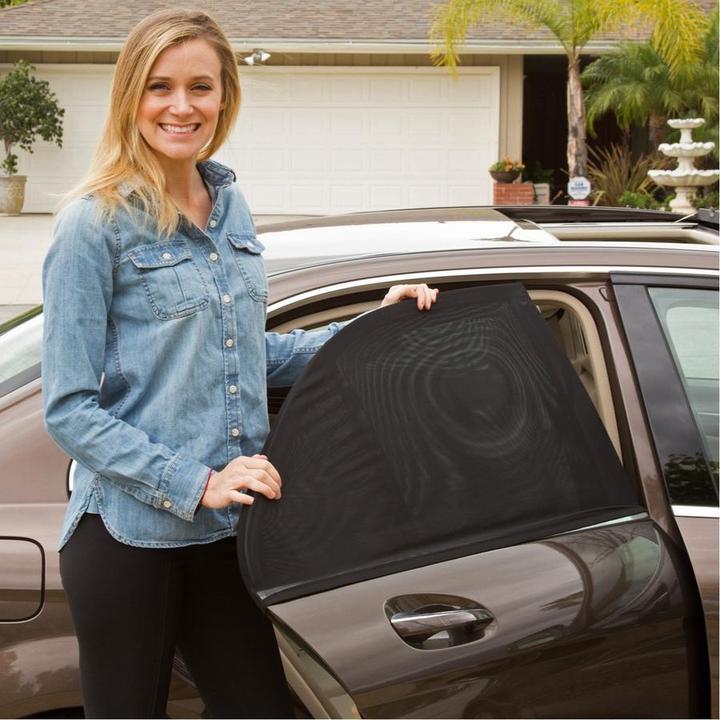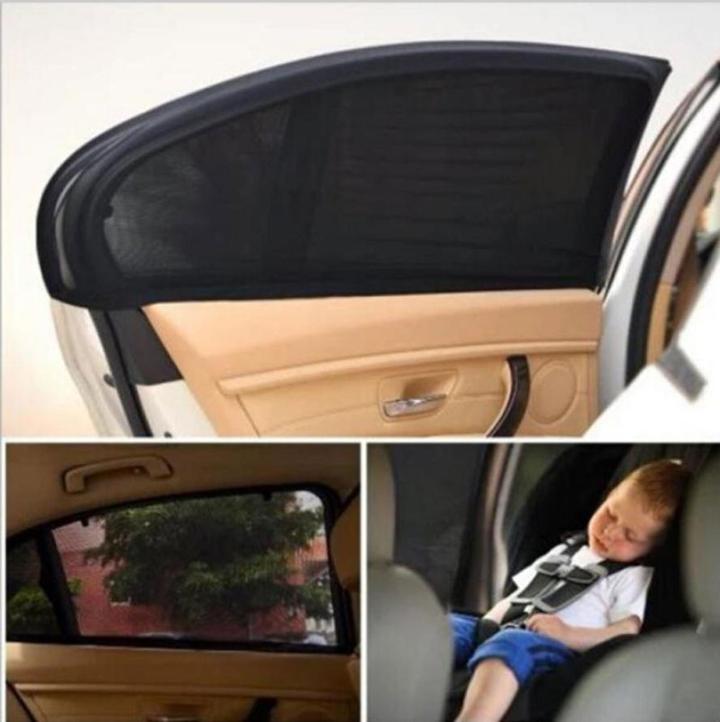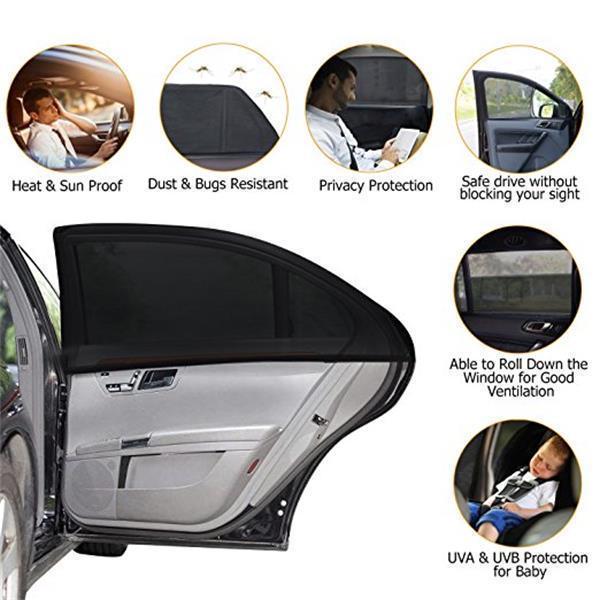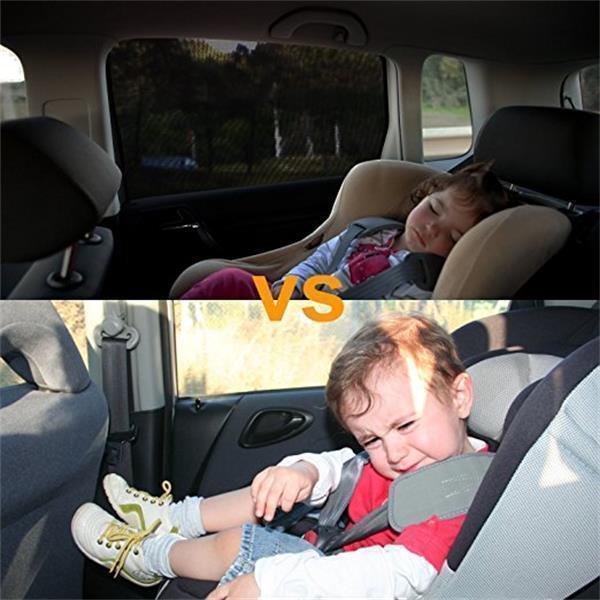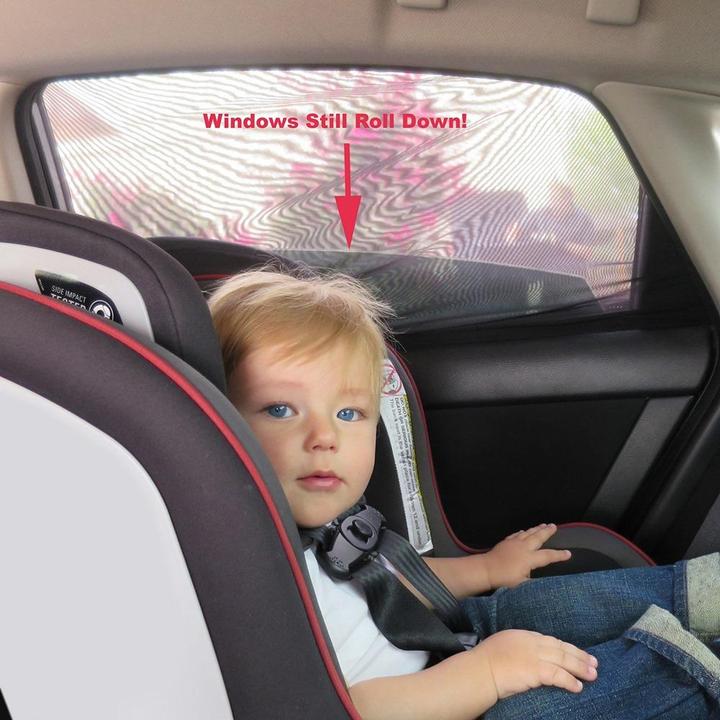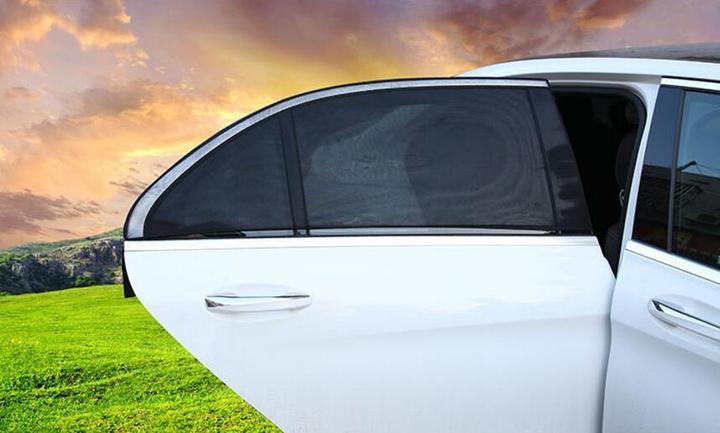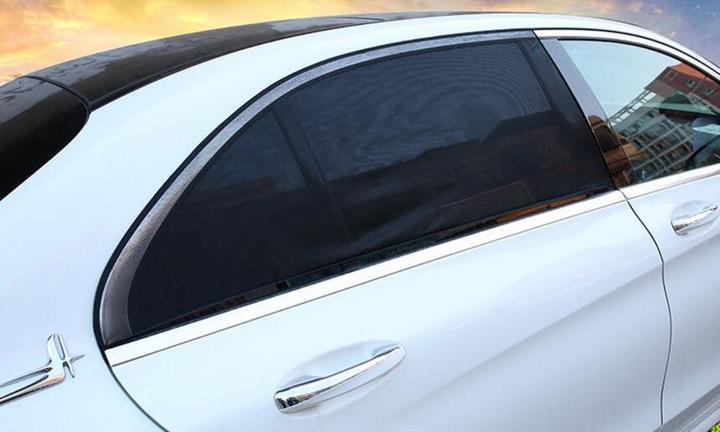 Are you a caring parent? Have you thought that your children may be overheating in the backseat but may not have communicated their feelings?
❌Overheat Your Children
❌ Insects Inside The Car That Scare Children
✅Decrease Heat By up to 40%
✅ Roll Down Your Window For Fresh Air
✅ Blocks UV Light
✅ Stretchy and Easy To Place
"High body temperature could be fatal to infants and children — and those who survive may sustain permanent neurological damage" said a pediatric Professor from the University of California.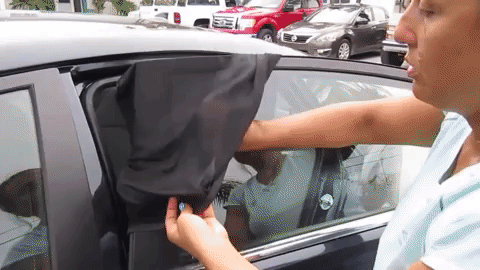 As a parent, your number one job is to care for your children. These sun shades do just that! These window shades block out 80% UV rays, greatly decreasing sun damage on your baby or children's skin. The Shades have also been tested for heat regulation. Decrease the heat in your backseat cabin by 20-40%! 
Do you worry about your baby getting too much sun back in the car seat, where you can't reach? Do you wish your car could enjoy the enhanced protection, the privacy and, the greatly reduced interior temperatures that window tinting can provide?
Does your stomach churn a little at the thought of applying those cheap, tacky, bubble-pocked stick-on window tints to your automobile?
This Shade can solve all these problems!
This car window shade is made of a flexible, stretchy mesh material that helps block the sun, making your child safer and your car cooler. This shade won't hurt your car's paint job or its interior, either. This durable. the lightweight fabric simply pulls down over the car door. Installation could not be simpler! Close the door to secure the shade, which is so thin and light that you'll never know it's there.
Your children will be protected, and you'll enjoy much cooler in-cabin temperatures, greater privacy, and a clean look. And the best part is, when summer's heat fades, the shades can come off in no time. Each set contains shades for two side door windows.
Don't wait; get your sunshade set today. The sunshade is a superior product with many benefits.
Covers entire window for 80% UV protection.
Prevents damage and marks on car door glasses!
Improves airflow within the car!
Further capabilities: 
Fits All (99%) Cars as it is a stretch material and can be manually adjusted.
Heat Insulation Rate: 20%-40%
Ultraviolet Blocking Rate: 80%
Durable and High-Quality Mesh.
Windows can roll down with ease
No hooks or complicated clips required, easily installs.
Doors can open and close normally whilst shade is installed.
You can see from inside out, the view is not obstructed.