Round Shape Burger Press
Description:
— Made of heavy duty durable BPA-free nonstick plastic material ,healthy and non-toxic.
— The non-stick bottom pops out so you can remove your perfectly round, bun size burgers with ease and without mess.
— Our burger presser comes apart for easy cleaning.
— Great tool to make Black Bean burgers, salmon burgers and other alternatives! Best thing about making your own burgers is embracing your creativity as the chef!
Specification:
Material: ABS
Color: Black
Size: 12.5*12.5*6cm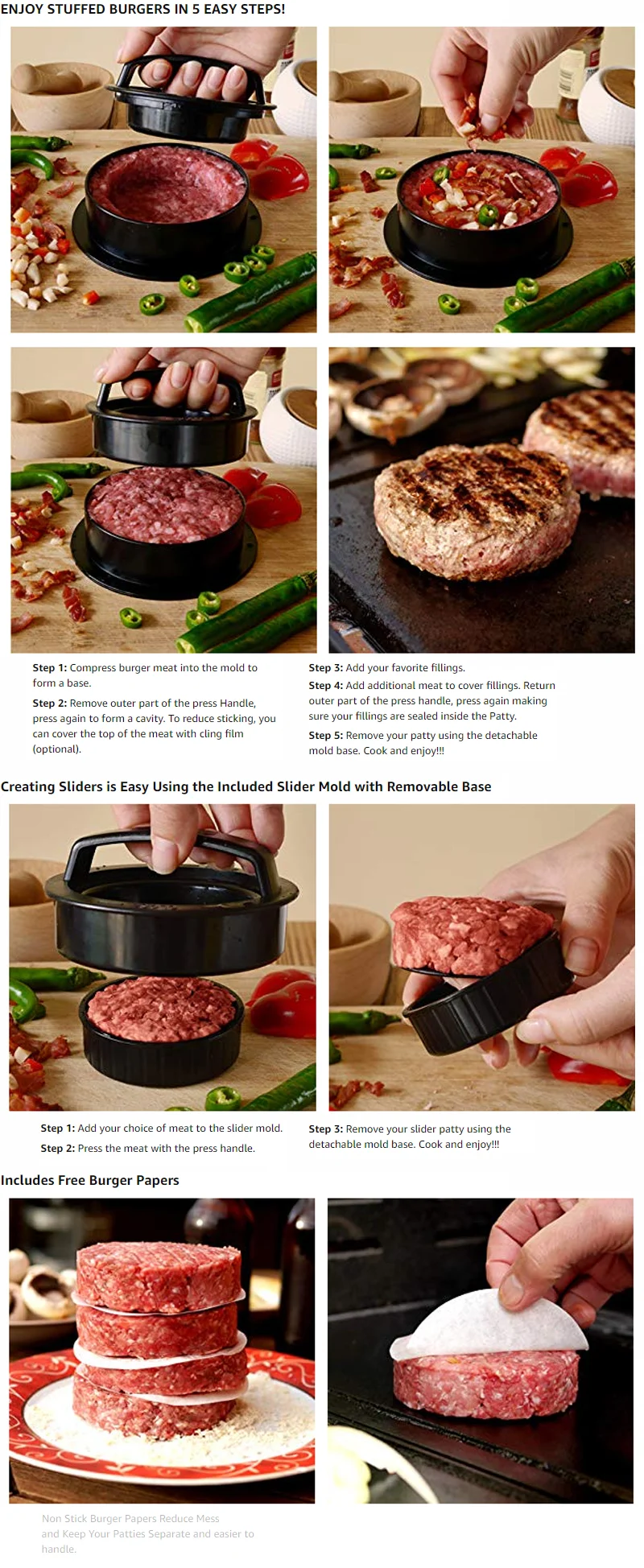 Please note:

 Burger mold and Oil paper are two separate options.
Try this amazing item at once. This is the most selling item from our Store. All the Customer gives 5 Star Rating to this
We are providing 70%OFF and Free Shipping available all over the World. Grab this Offer now. Limited Time Available!! Don't miss out
Neulons.com is 6 years old online shopping company serving people in various industry products. Neulons.com is completely independent company so our loyalty only belongs to our clients, we do our best to serve fully our customers. We believe that trust between us is very important.
Feel free to contact the Neulons at any time! We love you and thanks for being part of the Neulons!
Customer Care Email : Support@neulons.com