Silicone Face Cover Ear Grips
When wearing a mask for a long time, we may feel pain in the ears and even blisters on the skin.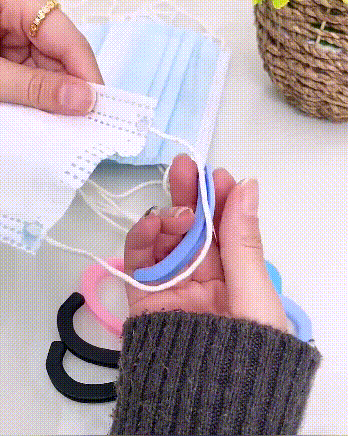 Silicone Face Cover Ear Grips are designed to solve this problem. The ear hook sleeve is made of reusable and safe silicone material. They are light in weight and can be perfectly matched with our ears, thus protecting your ears from the band mask.

Ear hook VS ear strap:

 The ear protectors are made of soft silicone material, no irritating smell, very comfortable, and can protect your ears. The ear bands are made of TPU or PP. There is no odorous waste plastic, which is not good for big heads, and the plastic is too fragile to even fix the elastic earrings. And the hooks on the straps are easy to break. It is important that the straps still cause damage to your ears.
Why choose Silicone Face Cover Ear Grips: For a long time, we have to wear masks, especially for doctors, nurses, workers, business offices, and students. Our skin wears and ears are injured and painful. If it is serious, we must see a doctor. Now, 

we can use these small mask accessories to solve this problem,

 and ear hooks can save our ears and get rid of troubles.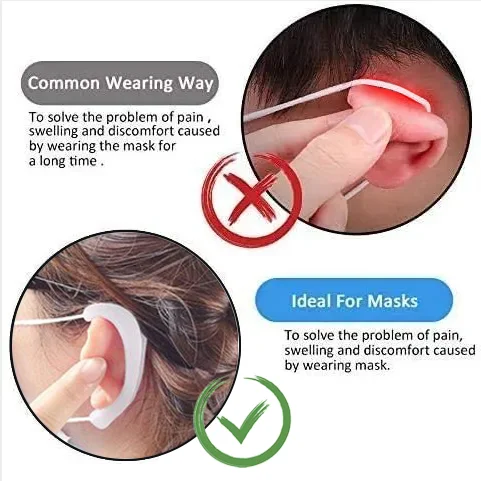 Get rid of earache:

 Can be This ear hook is made of high-quality silicone material, bringing you a more comfortable wearing experience.
Washable & Reusable Material:

 After a few days of use, rinse with water or wipe with alcohol, you can continue to use it. This product is made of environmentally friendly materials and can be recycled, so you don't have to worry about damaging the environment.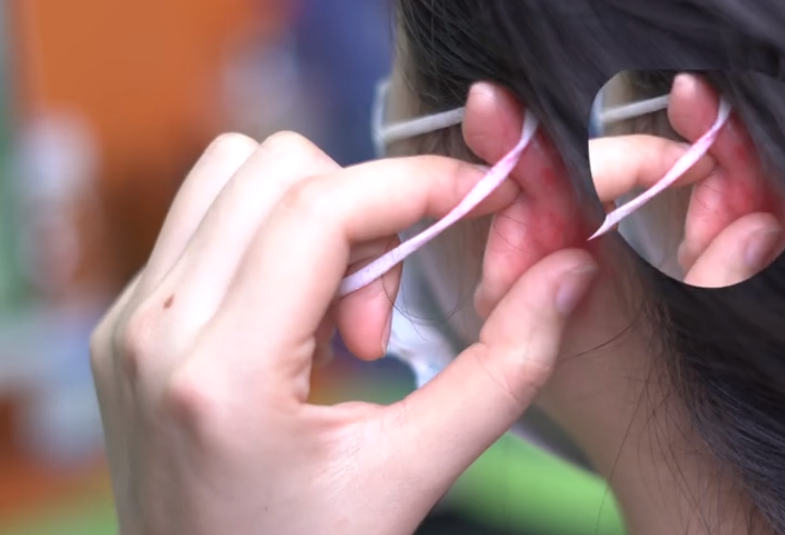 Widely Application:

 This ear protector's hook works for a mask with a very small string type elastic. Good for the elastic cord around 1/8 inch and 1/5 inch work with surgical masks, maybe not work with hand sew mask with wider elastic up to 1/5 inch Work great for surgical masks Fit for adults and children Good for doctors, nurse, businessmen or women, workers, students and etc
Ear Protector Advantage:

 

Can work well with earphone or glasses.

 There is a slot design in the middle of the non-slip ear hook, which can easily put the ear wire of the mask into the ear wire groove, and then 

it can be worn on the ear without slipping or falling off easily.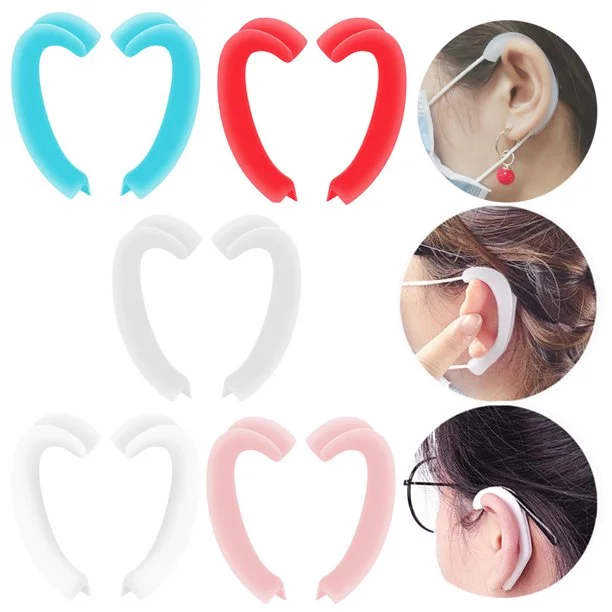 Specifications:
Material: High-quality silicone
Uses: Effectively relieve the pain caused by wearing a mask for a long time
Packing List:
10pcs Soft Earloop Covers