Never leave home without them! Keep your Bluetooth earbuds on you at all times, as well as tracking steps and heart rate with this #1 Best Seller!
COMPATIBLE WITH BOTH IOS & ANDROID
Analyze your health vitals with a touchscreen interface, while our magnetic charger juices your headphones at the same time. Record health data and display it on your smartphone, as well as syncing to your phone to display incoming calls, texts, and other information. Enable sport mode to maintain a day to day fitness schedule.
SMART WATCH FUNCTIONS INCLUDE:
Heart Rate Monitor
Blood Pressure Monitor
Calorie Tracker
Distance Walked Tracker
Text Notifications
Call Notifications
Customizable Screen
Scratch Resistant Surface
Shock-Proof
Waterproof
BUILT TO LAST
Built with an automatic adjustable screen for lighting conditions to prolong battery life and made with TPU, Silicone, ABS, and Zinc Alloy for full waterproofing and impressive scratch resistance. Our screens are also designed with an innovative curved glass design, effectively shock-proofing the device.

Built with a powerful driver with graphene (a highly conductive and resilient material, built with latticed carbon atoms), allowing the UNI to produce powerful high and mid frequencies, rich in detail and perfectly balanced to bass tones. We boast some of the thinnest conductive materials on the market, providing a wider range of sound and preventing undesirable frequencies without dampening the headphone.


100% WATERPROOF
Our earbuds are 100% IPX7 rated waterproof, built for sports and full-body obstacle courses. Submersed earbuds can survive in one-meter deep water for at least half an hour without any functional damage or wear. We boast the highest rating in all earphone crowdfunding campaigns. Swim, Surf, Hike, and Climb in any weather without damaging your devices.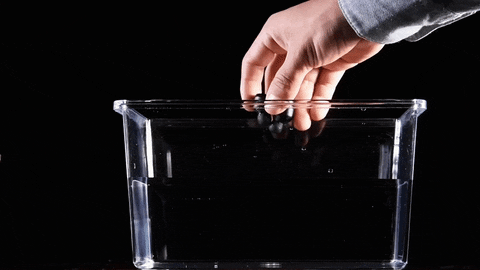 BLUETOOTH ACTIVE UP TO 35 FEET!

Never Lose Connectivity

FULL VOICE-COMPATABILITY
Briefly hold on the headphone to connect to Siri or Google Assistant to navigate your apps and music. Each pair of headphones comes with an ultra-sensitive, high-quality microphone for calls and voice command.
HEADPHONE CONTROLS